Fire damages Woodcrest Drive home in village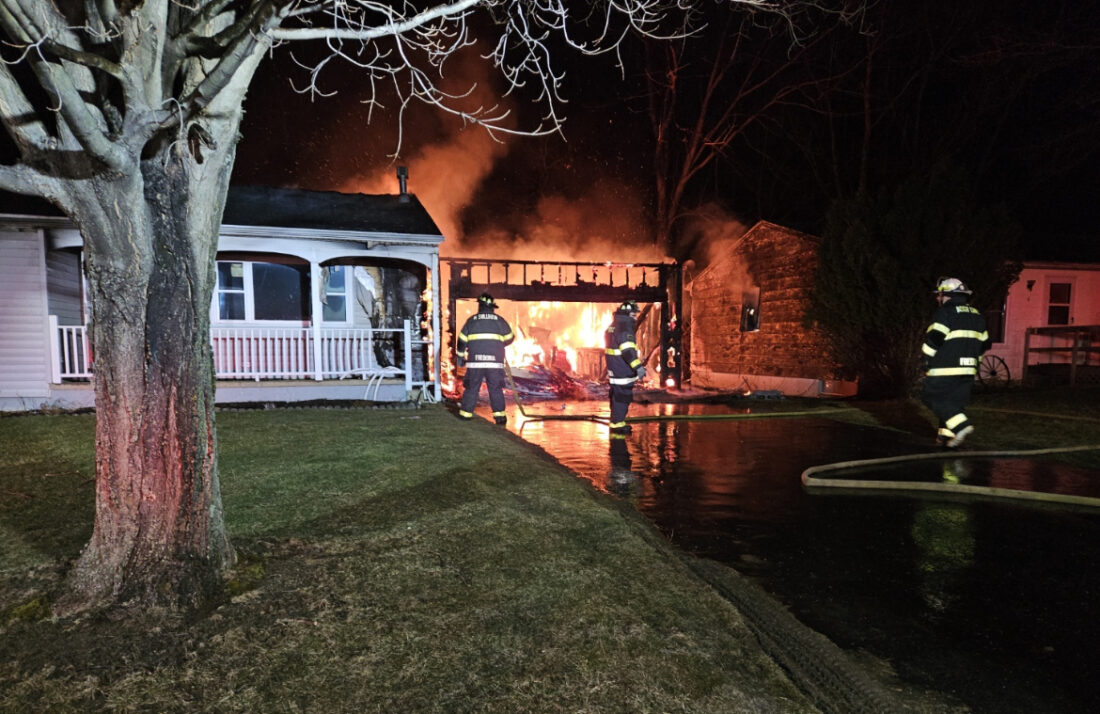 A Thursday evening fire is under investigation in the village of Fredonia.
Shortly before 11 p.m., Fredonia Fire Department reported it was operating on the scene of a serious motor vehicle accident on the state Thruway when the department was alerted for a structure fire on Woodcrest Drive.
Engine 14 responded from the station within seconds of dispatch with Car-12.
Car-11 called on the air responding and requested a second alarm for additional personnel and apparatus.
The quick response and aggressive work of the department and mutual aid partners "resulted in a great stop of fire spread to both the origin building and an exposed structure."
Fredonia was assisted by city of Dunkirk, Sheridan, East Dunkirk and the Sunset Bay Fast team.
During the fire, there were also two EMS calls, Brocton and Silver Creek were called to assist.